So this week I missed something.  I got caught up in the busyness and the rush and all the different things happening and I missed something significant.  I missed Easter.  Not in the sense of forgetting it was happening, or even in the sense of forgetting to get eggs and presents for people, but in the sense of forgetting to focus on what its real meaning is.  I was so busy being busy, so focused on eggs and pyjamas and travel preparation and whatever else grabbed my attention that I lost sight of the most important thing, the death and resurrection of Jesus.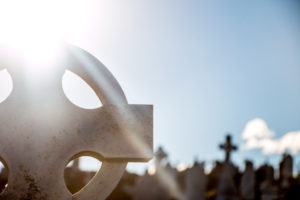 Easter, and particularly Resurrection Sunday, is probably my favourite time of year.  I love remembering Jesus's birth at Christmas, and the focus on family and togetherness is awesome, but for me there is something even more meaningful about Easter.  Easter is the time we remember Jesus choosing to go to the cross for us, choosing to bear the cost of our wrongdoing so that we didn't have to face the punishment.  It is the time we remember him rising again on the third day, defeating death and clearing the way for us to have eternity in Heaven.  Easter is a time of victory over the past and hope for the future.  Christmas is when we remember love coming to earth, Easter is when we remember love conquering death.
When Jesus was hanging on the cross he had the ability to save himself.  He could have called out to Heaven and had legions of angels at his disposal (see Matthew 26:53).  He was a man who had worked countless miracles including incredible healings and bringing people back from the dead, climbing down from the cross would have been easy compared to some of the other things he had done.  Yet he didn't.  He chose to stay there, to suffer indescribable pain and certain death.  Why?  Love.  He chose to stay on th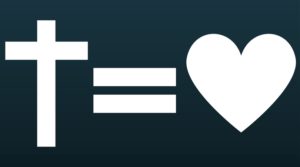 e cross because of his love for us.  That's why Easter means so much to me.  The Son of God loved me so much that he chose to give his life in order to save mine.  I am far, far from perfect.  I have made mistake after mistake.  I have allowed selfishness, greed, lust, laziness, hypocrisy and anger to get the better of me more times than I care to think about.  There has been more than once in my life when I have felt worthless and unlovable, and some days those unwelcome and painful feelings still rear their ugly head.  Yet no matter how I feel, no matter what I have done, Christ's love remains.  No matter how unlovable I feel, Christ loved me enough to die for me.  No matter how much I doubt my own worth, Jesus valued me enough to sacrifice himself.  And that's not even the best part.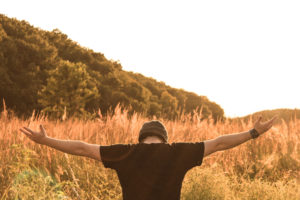 On the third day after his death, Jesus rose again.  The ultimate comeback victory.  Jesus died, went down into hell, defeated the devil and came back to life triumphant.  This for me is the most exciting part of Christianity.  This is why we have hope for the future.  You see if Jesus had stayed dead, then death still wins and the future is bleak.  But in his resurrection Jesus won eternal life for all who will accept it from him.  Jesus gave the devil the opportunity to take his best shot on home ground, and then defeated him and rose again.  So no matter what trials, challenges and difficulties I face, I know that whatever happens I ultimately have the victory of eternal life with Christ.  Even if I lose some battles along the way, and no doubt I will, the war is already won and my eternity is secure.  Paul, the author of the book of Romans, puts it this way:
No, in all these things we are more than conquerors through him who loved us.  For I am convinced that neither death nor life, neither angels nor demons, neither the present nor the future, nor any powers, neither height nor depth, nor anything else in all creation, will be able to separate us from the love of God that is in Christ Jesus our Lord. (Romans 8:37-39)
In other words, no matter what happens, because of what Jesus did at Easter nothing can take me away from his love.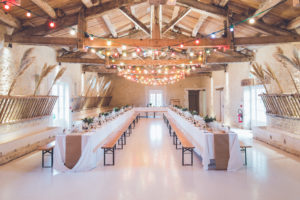 The other exciting part of Easter?  This love and this victory is available to anyone who will accept it.  Time after time the Bible tells us that whoever accepts Jesus will spend eternity in Heaven with him (John 3:16; Romans 10:9; 1 Timothy 2:3-4; Titus 2:11; 2 Peter 3:9 to name a few).  No matter what you have done, no matter what you think of yourself or what others think of you, you are welcome at Jesus's table.  And not only are you welcome, he wants you there so much that he came to earth to die to give you that opportunity.  So what will you do with it?  Will you accept his invitation to eternity with him?  Will you allow his unending love to impact your life?  He would love it if you did.
If you'd like to know more about Jesus, or how you can accept his invitation, feel free to send me an email at timfowler@thepurposedinitiative.org or inbox us via The Purposed Initiative on Facebook.  Making the decision to let him into your life is the best decision you will ever make.